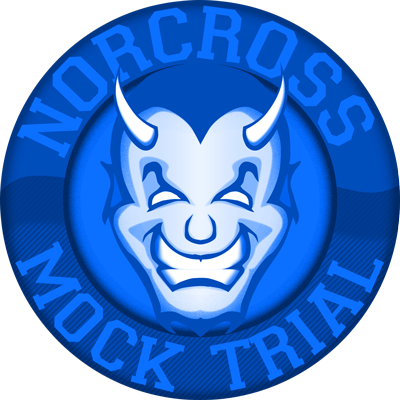 We are happy to announce that the Norcross High School Mock Trial Team, having gone undefeated at the district level last Sunday March 6th, has advanced, for the third year in a row, to the Georgia State Mock Trial Finals Competition which are scheduled to take place in person at the Gwinnett Justice and Administration Center in Lawrenceville, Georgia to be held on Saturday, Mar. 19th through Sunday, March 20th. The winner of the Georgia State Championship qualifies to compete in the National High School Mock Trial Championship. The NHSMTC will take place the weekend of May 13-16, 2021, in Evansville, Indiana.
McGahren Law is proud to be a supporter of this exemplary team as is Matthew McGahren who has spent the last nine years working alongside head coach Richard Harris, and Norcross teacher and coach Hal Wright, and most recently with Skip Hudgens who joined us in 2020 to help us coach. All of us are so happy to be a part of the success of these young adults and to have had the opportunity to witness them learn the value of passionate hard work. Our hope is that you will join us in applauding their present and future successes.
If you are interested in learning more about the Georgia High School Mock Trial Program click here. To learn more about the competition events and teams, and keep apprised of any updates click here.