Personal Injury & Civil Litigation
Trial Lawyers
Representing Individuals, Families, and Businesses
Every client needs an attorney who will fight for the justice they deserve, defend against injustice, and help them plan ahead to avoid a legal battle altogether.
Personal Injury Specialists
We can help if you or a loved one has been injured by the carelessness of another.
For over twenty years, each of the founding members of McGahren Law have passionately helped individuals and families with personal injury and wrongful death claims in the Atlanta Metro area and throughout the Southeast.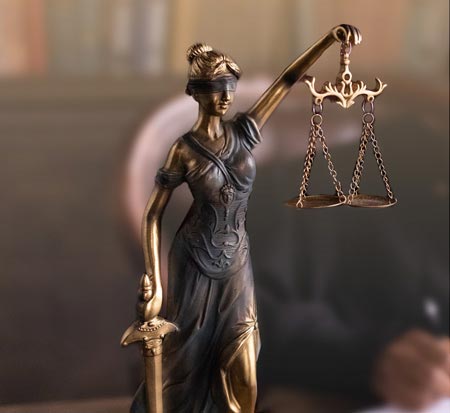 Where You Need Us
Our offices are in Midtown Atlanta and Gwinnett County in Peachtree Corners (formerly Norcross).
We handle legal matters throughout the State of Georgia, primarily in the counties of Gwinnett, DeKalb, Fulton, Cobb, Henry, Cherokee, Clayton, Forsyth, Hall, and Douglas.
Awards & Reviews
2021
Nation's Premier NAOPIA Top Ten Attorneys 2021
Best Personal Injury Firms in Gwinnett
Best Business Law Advisors in Gwinnett
Best Full Service Law Firms in Gwinnett
2020
Best Personal Injury Firms in Gwinnett
Among the Best of Gwinnett Full Service Law Firms in Gwinnett
2019
Among the Best of Gwinnett: Full Service Law Firms
Among the Best of Gwinnett: Business Law Advisors
2018
Among the Best of Gwinnett: Business Law Advisors
2017
Runner up Best Law Firm
Reviews
You need to hire this firm!
Matt and his team were lifesavers during one of the most stressful times of my life. Matt took my case on as a good Samaritan as the case was never destined to be a big payout; but, would have cost me $2,000+ without him helping.
Very pleased
My wife & I finalized our legal docs with Matt & his staff this morning. Very pleased with the work and the warm and thoughtful service.
Professional
Our experience with this law firm has been phenomenal ! Our paralegal Jennifer was on point with every aspect of our case! We truly appreciate this firm! They work to get you what you deserve!
Client Results
Negligence Claim for Serious Foot Injury by Forklift
Truck driver's left foot was crushed by a I-Beam that fell from a forklift while his flatbed truck was being loaded at a shipyard. Evidence exists that forklift operator's certification and training had expired. OUTCOME: Partial Settlement of One Million Dollars. Case is still active.
Wrongful Death and Injury Claims Caused by Drunk Driver
17-year-old male passenger died upon impact with a vehicle recklessly driven by an intoxicated driver. Mother and Father sustained serious mental and physical injuries. RESULT: Settled prior to trial via a full tender of available insurance coverage.
Negligence Claim for Children Injured while using crosswalk
Two minor children were seriously injured when they were hit at a crosswalk by a pick-up truck. Their injuries resulted in long-term hospitalization and permanent and limiting longstanding injuries. RESULT: Case settled for $2.2 million.