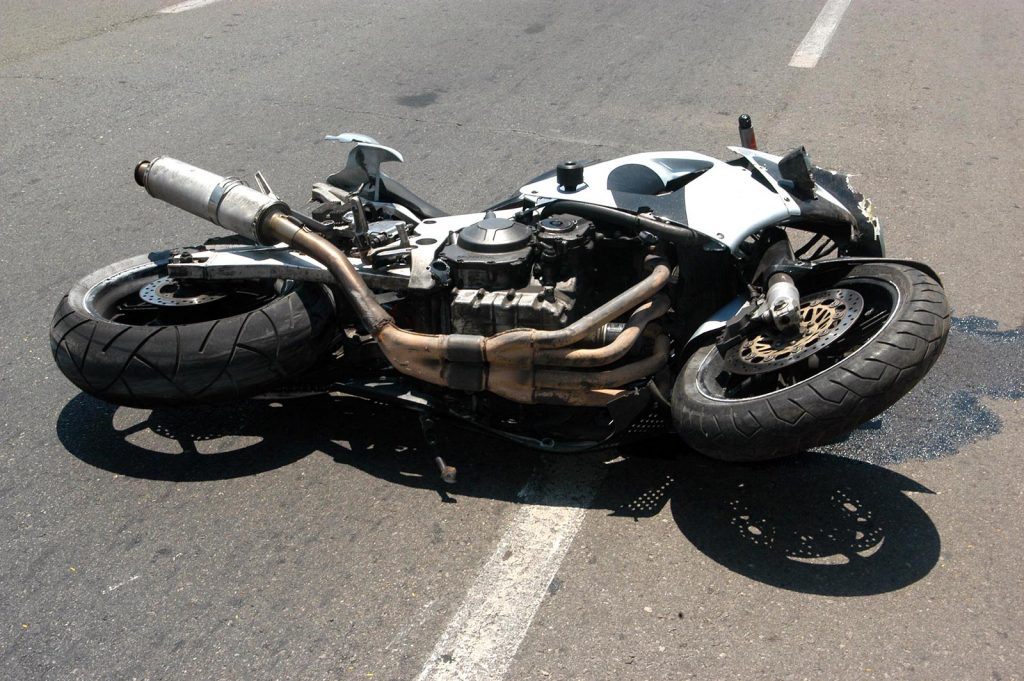 National Highway Traffic Safety Administration and DMV.org informs us that:
Injury or death of the rider occurred in 80% of motorcycle collisions.
Motorcyclist deaths occurred 27 times more frequently than fatalities in other vehicles, based on 2014 fatal crash data.
Motorcyclists are rarely at fault in accidents.
The questions and answers below are based on laws in the state of Georgia
What are the motorcycle helmet laws?
All riders on all low-power cycles are required to wear helmets under Georgia motorcycle helmet law except for electric assisted bicycles where bicycle helmets are permitted.
If I didn't wear a helmet during the accident, can I file a claim?
Yes. If the crash was someone else's fault, this should have no bearing. If, however, your injuries are the result of not wearing the proper gear, that reduces the liability towards damages like concussion.
If I don't have insurance on my bike can I file a claim?
Yes.
How long do I have to file a claim?
Two years from the date the injury was sustained.
I was in an accident with an unidentified motorist / hit-and-run. Do I have a case?
Yes. If you can't locate the person who caused the crash (or they are uninsured) and if you have Uninsured Motorist (UM) coverage on your policy.
What should I do following an accident with my motorcycle?
Stay calm
Inspect yourself for injuries and take photos if you can.
Record what you can of the accident if you have a smart phone – or write down/draw a description
Get name, license info, and insurance info from the other driver – and license number
Get name and contact info of any passengers or witnesses
Take pictures of your vehicle and the other vehicle – including any tire marks or nearby landmarks
If a police officer is on the scene, let them know if you are injured so they can put it on the Incident Report. Be as calm and reasonable as possible with the officer, but be firm about documenting the situation because errors are hard to correct later
Investigation of the incident is vital because insurers have been known to automatically treat motorcyclists as at-fault (to reduce the payout of the claim).
After the accident, you should keep records of your expenses: medical costs, transportation costs, repairs costs, and lost work.
McGahren Law offers free consultation on all injury matters.
DISCLAIMER: The information herein is for educational purposes only and does not constitute legal advice. For any legal matters, we urge you to take the advice of an attorney familiar with your case.