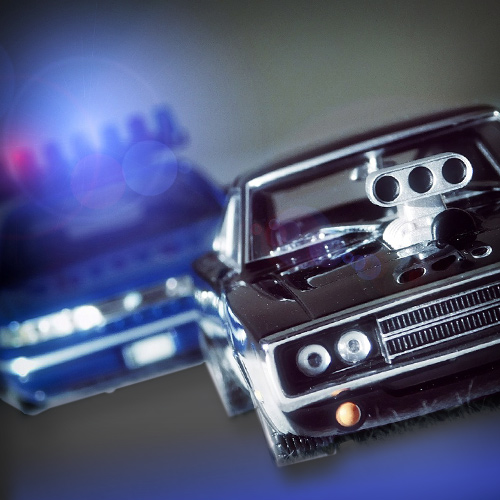 Street racing is against the law in Georgia, and Marietta has some specific language in their city ordinances. Below is the sort of language you can expect to find that defines street racing violations.

Marietta, Georgia – Code of Ordinances, PART 9 – MOTOR VEHICLES AND TRAFFIC, CHAPTER 9-4 – GENERAL TRAFFIC REGULATIONS, 9-4-121 – Street racing prohibited.
Illegal street racing and reckless driving exhibition means a motor vehicle speed contest using public highways, streets, or rights-of-way in violation of applicable motor vehicle and traffic laws, including, without limitation, O.C.G.A. §§ 40-6-186, 40-6-251 and 40-6-390; this definition includes, but is not limited to, situations in which:
A group of motor vehicles or individuals has arrived at a location for the purpose of participating in the event;
A group of individuals has gathered on private property open to the general public without the consent of the owner, operator, or agent thereof for the purpose of participating in the event;
One or more individuals has impeded the free public use of a public street, sidewalk or highway by actions, words, or physical barriers for the purpose of conducting the event;
Two or more vehicles have lined up with motors running for an illegal motor vehicle speed contest or exhibition of speed;
One or more drivers is revving the engine or spinning the tires in preparation for the event; or
An individual is stationed at or near one or more motor vehicles serving as a race starter.
(Ord. No. 8221 , 4/14/2021, § 1)
For more information, see; full text.
This section of Marietta's Code of Ordinances continues with Violations, Penalties and Proving a Violation.
If you've been injured as the result of street racing, note that there is increases liability on drivers who have broken such a prohibition. If you need help with a personal injury due to the negligence of another, you can call McGahren Law with no obligation, and will not be charged a fee unless you win an award. We have been practicing and serving the Atlanta Metro area for nearly 30 years. Regardless of who you choose to help you with your case, make sure you are represented by an experienced attorney due to injuries caused by any passenger vehicle, tractor trailer, truck or other large vehicle.
---
Image courtesy of

Tommy RockyHorror

from Pixabay
DISCLAIMER: The information herein is for educational purposes only and does not constitute legal advice. For any legal matters, we urge you to take the advice of an attorney familiar with your case.