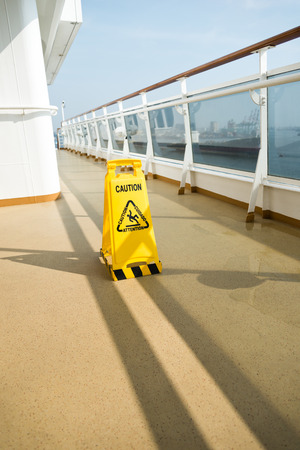 The Prime issues to surmount when approaching a lawsuit with a cruise liner are; Statute of Limitations, Forum Selection, Choice of Law and Jurisdictional Issues. (SOURCE)
Injuries on cruise ships and common carriers are handled in a different manner than injury claims on land which are dealt with via tort law. Even though cruise ship operators can use maritime or admiralty law, they are not exempt from the liability incurred by negligence or willful actions.
The reason why we can sue for injuries in the US, and not have to chase the license of a Cruise line that is "flagged" in some island where our laws don't reach, or worry about maritime law jurisdictions miles off a coast, is that if a person buys a ticket in the US, that gives a sufficient purview of Federal Law to pursue monetary damages.
Things to Know
Cruise line lawsuits are filed in United States Federal Court.
Cruise line lawsuits are typically contingency based, so they don't cost the plaintiff money – however, that also means the case needs to have sufficient evidence and award enough damages to cover expenses. That's just the reality of the situation.
Most tickets you purchase for cruise lines have a one-year limitation on lawsuits written in small print. In this contract, it is also stipulated that you provide notice of a claim within 6 months.
Non-injury related claims often require notice within days of an incident.
In certain circumstances, the spouse has no right to sue, only the person directly injured who is listed on the ticket.
Cruise lines are not subject to safety regulations and building codes as they would be in the USA.
The US jurisdiction for the ocean is 200 miles from the coastline. While some laws only allow oversight between 1.5 and 3 miles.
Cruise lines may argue that their vendors are independent of their own liability, such as spas and excursions. Meaning you may have a further burden in obtaining compensation from a small hair salon even though you were on a boat owned by a company from which you bought a ticket.
Most cruise lines are registered in other smaller countries. Panama registers about 25% of world's cruise lines. This allows them to take advantage of lower taxes and advantageous regulations.
Some Good News
Although incidents involving cruise ship liability are complex, cruise ships are common carriers and are held to a reasonable standard of care under the circumstances (See; Kornberg v. Carnival Cruise Lines, Inc., 741 F.2d 1332, 1334 (11th Cir. 1984)).
While your ticket may contain a lot of disclaimers, a Cruise Line can't get around gross negligence and intentional misconduct (See; Royal Ins. Co. Of Am. v. Southwest Marine, 194 F.3d 1009, 1016 (9th Cir. 1999)).
DISCLAIMER: The information herein is for educational purposes only and does not constitute legal advice. For any legal matters, we urge you to take the advice of an attorney familiar with your case.