Overview
Download
Matthew F. McGahren's
VCF File
Staff Position:
Member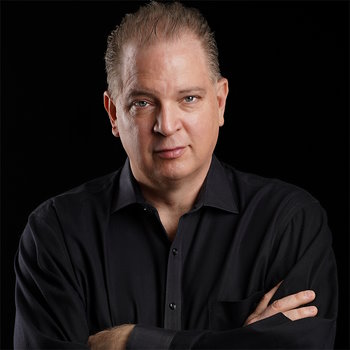 After graduating from the University of North Carolina School of Law in 1992, I first worked as an associate for a multi-state personal injury firm, Henson Law Firm, which exclusively handled automobile collisions, workers compensation and social security disability.
In 1994, I was assigned the task of opening the Henson Law Firm Atlanta branch office. Sometime during 1996, I established my own personal injury practice so that I could gain extensive jury trial experience while fighting for one client at a time.
Today, I am proud to say today that most of my clients find me through direct referrals.
I am passionate about fighting for those harmed due to negligence – handling virtually any case where the carelessness of another has caused you or your family to undergo pain & suffering or loss of life.
While I have handled numerous cases involving automobile and/or tractor trailer collisions, here is a sampling of some of the unique types of cases that I have handled over the years.
---
Case Samples
Negligent security claim for damages resulting from a serious arm injury sustained to a male plaintiff from the explosion that occurred during the 1996 Summer Olympics; case was resolved under confidential settlement agreement.
Negligence claim of a daughter for the wrongful death of her mother who perished several weeks after she fell when a rusted railing collapsed at an apartment complex; case settled for confidential amount.
Negligence claim of a daughter for the wrongful death of her mother who perished several weeks after she fell when a rusted railing collapsed at an apartment complex; case settled for confidential amount.
Negligence claim of two teenage boys for the wrongful death of their father who died in a fire that started in an apartment he had just rented but which did not have a working smoke detector; case settled for confidential amount.
Product liability claim of a Georgia Rock & Roll Hall of Frame musician who sustained an serious injury to his left elbow after having been struck by a retractable tape crowd control device while at the airport. Musician was no longer able to play his the drums; case settled for a confidential amount.
Negligence claims against Health Maintenance Organization (HMO) and its agents for misdiagnoses resulting in adult female becoming comatose for several weeks; case settled for confidential amount.
Premise liability claim of a elderly woman who severely fractured her ankle (5 pins inserted) when she fell at a restaurant due to hazardous conditions; case tried to verdict in 2007 for $250,000.00.
---
Practice Emphasis
Personal Injury

Dangerous Property
Wrongful Death
Personal Injury – Defense Personal Injury
Mediation/Alternative Dispute Resolution (ADR)
Motorcycle Accidents
Truck Accidents

Accidents & Personal Injury

Construction Site Injuries
Jones Act
Slip & Fall
Petrochemical Accidents
Car/Auto Accidents
Whiplash Felony Auto Accident

Dangerous Products/Product Liability

Design Defects
Manufacturing Defects

Intentional Injuries

Assault & Battery
Dog Bites & Animal Attacks
Sexual Assault

Mass Accident

Airplanes
Buildings
Mass Transit – Bus, Train, Subway
Ships & Boats
Toxic
Torts & Class Actions Asbestos Mesothelioma

Serious/Catastrophic Injuries

Amputation
Birth Injury
Burn Injury
Head/Brain Injury
Paralysis
---
Other Areas of Practice
Civil Litigation

Commercial Litigation

Employment Law

Construction Law

Catastrophic Injury

Personal Injury

Automobile Collisions

Truck Accidents

Medical Malpractice

HMO Liability

Wrongful Death

Corporate Litigation

Corporate Transactions

Products Liability

Workers Compensation

Unfair and Deceptive Trade Practices

Misrepresentation

Appellate Practice

Real Estate

Child Custody

Domestic Relations

Wills

Trusts

Family Law

Corporate Law

Bankruptcy

Social Security Disability

Adoption
Credentials
Licenses
GA, Mar 1993 Bar Number: 491330
FL, May 1995 Bar Number: 0051675
NC, Apr 1993 Bar Number: 19698
---
Court Admissions
Supreme Court of the United States of America
11th Circuit Federal Court of Appeals
4th Circuit Federal Court of Appeals
District of Columbia Federal Court of Appeals
Middle and Northern Georgia Federal District Courts
Western North Carolina Federal District Court
Middle Florida Federal District Court
Georgia Supreme Court
Georgia Court of Appeals
North Carolina Supreme Court
North Carolina Court of Appeals
Florida Supreme Court
Florida Court of Appeals.
---
Association Memberships
Georgia
North Carolina
Florida
Education
Schools and Degrees
University of North Carolina School of Law, Chapel Hill, NC


Graduated:

1992


Degree:

Juris Doctor School


Honors:

Dean's List


Focus and Accomplishments

Taught trial advocacy courses to undergraduate pre-law students
President of Lawyers for Entrepreneurs
Actively assisted on civil litigation matters through law school

University of North Carolina at Chapel Hill, Chapel Hill, NC


Graduated:

1989


Degree:

Bachelor of Arts


Honors:

Summa Cum Laude, Phi Beta Kappa


Focus and Accomplishments

During my senior year taught trial advocacy courses to undergraduate pre-law students
Appeared in college court on behalf of students charged with violating policy
---
Fraternal Organizations:
Phi Beta Kappa
---
Continuing Education
Live and/or webcast seminars
Most Continuing Legal Education seminars attended that deal with improving Trial Advocacy
Accomplishments
Papers and Publications
"What to Do After an Automobile Collision" Inside Gwinnett 2006
"Reasons Why Executing Your Will Should Be A Top Priority"
---
Activities and Awards
Member of Gwinnett County Bar Association
Member of the Atlanta Bar Association
Lifetime Member of University of North Carolina Alumni
Toastmasters
Personal Information
Birth Information: Teaneck, New Jersey, 1967
---
Personal Philosophy
What is your opinion regarding clients educating themselves on legal issues?
Clients should always educate themselves as much as possible.
Are you willing to review documents prepared by clients?
I am absolutely willing to review documents prepared by clients that need guidance.
Are you willing to coach clients who want to represent themselves?
While I don't recommend that clients represent themselves unless they truly have the necessary ability and knowledge, I have on numerous occasions advised pro se clients as to how to prosecute certain civil actions (particularly small claims actions).
Why did you decide to be a lawyer?
I became a lawyer because of my strong belief that the world needs to strive for fairness and justice. During high school I helped uncover misconduct involving a cover-up created by several teachers (involving drug use) and was ultimately told by the principal that I should be a lawyer.
What work experience and education helps you be a better lawyer?
My father was an civil engineer who represented himself pro se because he was never able to find competent representation. Through my college years and law school, I watched my pro se father fight vigorously and defeat attorneys on numerous occasions. In essence, I was exposed to the law for nearly 7 years before becoming an attorney.
Why did you decide on your primary area of practice?
It gives me a chance to help others and let my competitive edge abound.
What do you like best about your career?
I always wanted to be a superhero growing up and when I learned that most trial attorneys fight for justice I found my calling.
Tell us about your law firm:
Our attorneys and staff care about our clients and about creating best results possible. Everyone understands that quality is what counts and not quantity.
What are your strengths and style?
Competitive, compassionate, and conscientious. I believe in doing my best.
Personal Interests:
Dedicated Husband and Father to Two Wonderful Boys; Competitive Tennis; Creative Writing; and Filmmaking.
Attorneys at McGahren Law