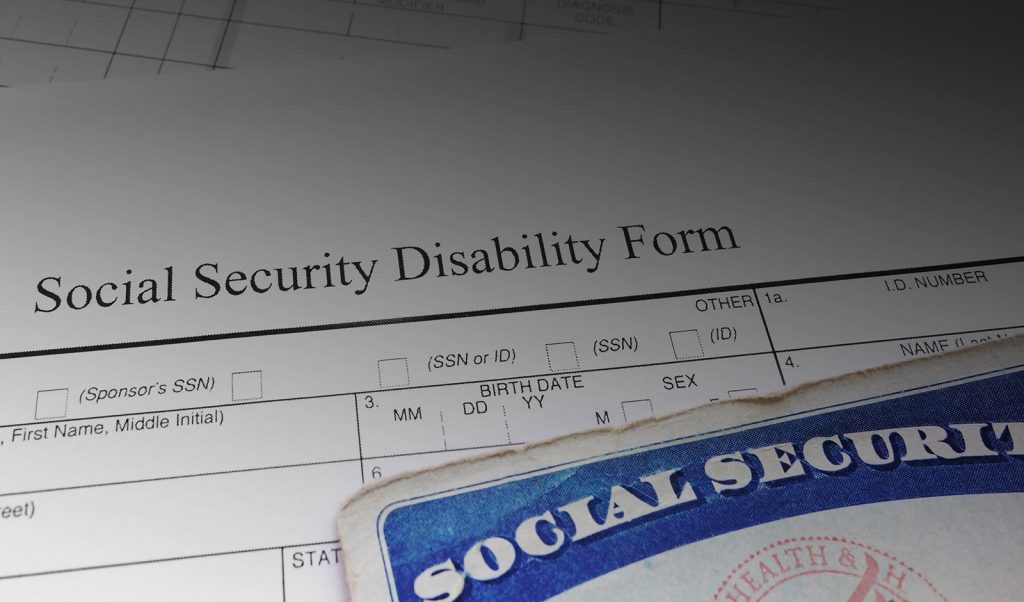 What is Social Security Disability?
If you have been injured in an accident, have developed a lasting illness or have been subjected to any other condition that prevents you from working, you may be eligible for government financial support.
Social Security disability is federal assistance that allows disabled people to continue their lives with dignity and in a normal fashion. However, the assistance is not given out without considerable inquiry from the Social Security Administration (SSA). There is a lengthy application process and claims are often denied.
What is the process when applying for disability benefits?
If you are considering filing for Social Security disability benefits, it is important to contact an attorney to help you through the process. Generally, filing for Social Security disability benefits can be done in person, by telephone, by mail or online.
During the application process, you will be asked questions relating to your impairment(s) and treatment plan(s). The application will also ask questions relating to your age, employment, marital status and anything else the SSA believes is relevant to a determination of disability.
You should be aware that the SSA will conduct its own medical evaluation if it finds the applicants documentation to be insufficient. Therefore, accurate and thorough recordkeeping is essential when meeting with your medical professionals.
After a review of your application, the SSA will make a determination as to whether they believe you are disabled. If the SSA finds you to be disabled, they will compute benefits amounts and begin making payments.
What steps are taken by the Social Security Administration when making a disability determination?
The SSA goes through five basic steps when making a disability determination:
Are you working? Generally, you will be disqualified from collecting Social Security disability benefits if your income exceeds certain amounts.
Is your condition severe? Your condition must be to the extent that it interferes with basic work-related activities. Even if your condition does not interfere with your work-related activities, the SSA may still make a disability finding under Step 3.
Is your condition found in the list of disabling conditions? The SSA maintains a list of conditions that automatically qualifies a person for disability benefits.
Can you do the work you did previously? The SSA considers if your condition is severe but not at the same or equal level of severity as a medical condition that interferes with your ability to do the work you did previously. If it does not, your claim will be denied. If it does, the SSA will move to Step 5.
Can you do any other type of work? The SSA will consider your skill set and education to make a determination as to whether you are suited to another type of work that is not impacted by your condition. If you are able to perform other types of work, your claim will likely be denied.
You should work closely with an attorney during the application process so each of these steps is managed appropriately. The SSA is an organization that relies on people to make very difficult decisions and this can often lead to inappropriately denied claims.
What should I do if my claim has been denied?
Unfavorable determinations of disability status are determined by either the Disability Determination Services or by an administrative law judge in SSAs Office of Disability Adjudication and Review. The appeals process can be complicated and there can be many pitfalls. Still, an experienced Social Security disability attorney at McGahren, Gaskill & York can help you through the entire process.
How can an attorney help through the process?
If you are unsure if you should file a Social Security disability claim, need help through the process or have had your claim denied contact a Peachtree Corners and Duluth Social Security disability lawyer today. We can clearly explain the issues, help you file a claim and fight for you if your claim gets denied. Call McGahren, Gaskill & York today.
DISCLAIMER: The information herein is for educational purposes only and does not constitute legal advice. For any legal matters, we urge you to take the advice of an attorney familiar with your case.